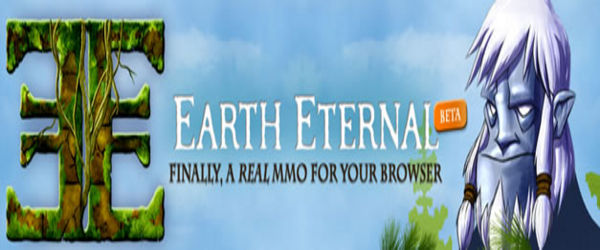 Website:
www.eartheternal.com
Set in a high-fantasy universe that combines real-world history, legend, and myth with original creations, Earth Eternal is a browser mmorpg game which incorporates a blend of original fiction, mythologies from Norse to Egyptian, and classic fairy tales into an epic, sweeping story. Vast 3D Landscape. Earth Eternal's large, handcrafted world, based on a very fictionalized version of Earth, provides plenty of room to explore. You'll find lush forests, barren deserts, snowy mountains, underground dungeons and caves, murky swamps, seaside villages, and more.

Statistics
All Time

Last 3 Months

Previous Month

This Month

Previous Week

This Week

Yesterday

Today


Registrations: Not tracked
Your Review
Positive Score: 350 | Reviews: 1

Admin

Posted on February 28, 2010

Nice one


Negative Score: 2 | Reviews: 0

This game has no negative reviews!