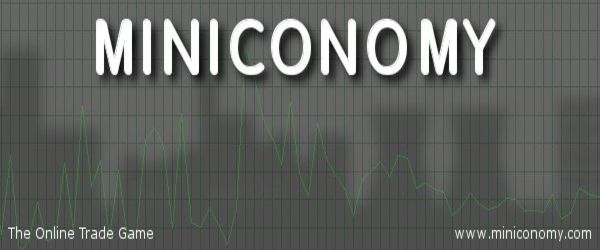 Website:
www.miniconomy.com
In the free-to-play browser-based game Miniconomy you can trade with thousands of other players. Apart from trading, you can also make a career by being a police officer, mayor of one of the many cities, real estate agent, bank manager or even president. In the virtual world, where everyone is on a mission and everyone plays a role, it's up to you to choose how you live your virtual life: Will you be going for riches, power, new friends, or would you rather be a politician? It's up to you: in Miniconomy anything is possible!

Statistics
All Time

Last 3 Months

Previous Month

This Month

Previous Week

This Week

Yesterday

Today


Registrations: Not tracked
Your Review
Positive Score: 1849 | Reviews: 0

This game has no positive reviews!

Negative Score: 11 | Reviews: 0

This game has no negative reviews!