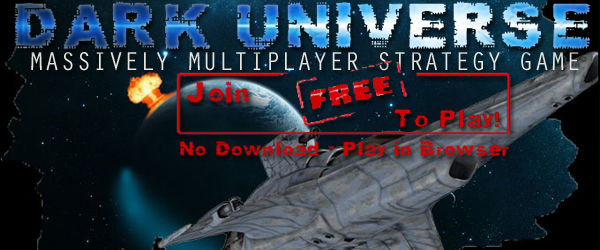 Website:
darkuniverseonline.net
Dark Universe Online is a Free to Play browser-based real-time strategy game set in the distant future. Starting from a single planetary colony, you can earn new ranks, expand to new planets, trade with others, build defenses, research new technologies, recruit heroes and amass a fleet of star ships. Cooperate with other players in an alliance, or dominate the galaxy solo – the choice is yours.

Statistics
All Time

Last 3 Months

Previous Month

This Month

Previous Week

This Week

Yesterday

Today


Registrations: Not tracked
Your Review
Positive Score: 0 | Reviews: 0

This game has no positive reviews!

Negative Score: 0 | Reviews: 0

This game has no negative reviews!