World of the Living Dead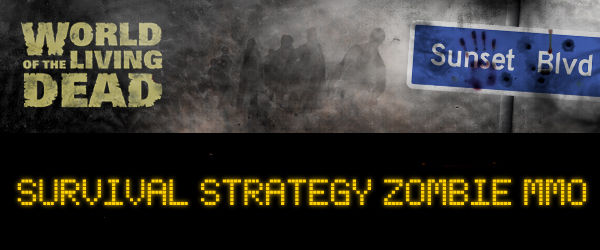 Website:
worldofthelivingdead.com
World of the Living Dead is a survival strategy zombie browser game. As operatives of the National Emergency Control and Relief Agency (NECRA) sealed in secure locations, players must guide their small group of survivors through the zombie-filled streets of over twelve thousand square kilometers of Los Angeles County, competing for scarce resources against other players to survive.
Survivors have real-life requirements for food and liquids and are affected by fear and fatigue. Tens of thousands of locations are available to loot, with supplies dwindling without replenishment. Players can also engage in PvP to gain resources, with theft of items during combat and the potential for brutally short skirmishes ending in a battlefield littered with lootable corpses. WotLD features a detailed skill development path for each character, real-world weapons and items and over a hundred bonus cards to discover. And remember, when a character dies, they're gone for good.

Statistics
All Time

Last 3 Months

Previous Month

This Month

Previous Week

This Week

Yesterday

Today


Registrations: Not tracked
Your Review
Positive Score: 361 | Reviews: 0

This game has no positive reviews!

Negative Score: 0 | Reviews: 0

This game has no negative reviews!