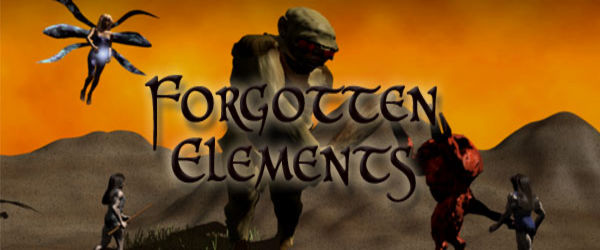 Website:
www.forgottenelements.com
Forgotten Elements is a free and fascinating realtime Action RPG!
It runs with JAVA, no download is needed and you can even play a demonstration without registration.

Choose from among three character classes and dive into the world of Forgotten Elements, consisting of many areas and randomly generated dungeons.

Collect thousands of different items and teach your character mighty skills and enhancements. You can also combine your skills with those from other classes and duel other players with a unique strategy.

Dont hesitate, start your adventure today and become a legend!
Facts:
-Online Action RPG (Hack n Slay)
-Free 2 play Game
-Playable in Browser or as Client
-3 different Classes
-Class comprehensive Skill-System
-72 different Skills
-Extensive and unique Item-System
-Varied Realms and many Quests
-PVP Mode

Statistics
All Time

Last 3 Months

Previous Month

This Month

Previous Week

This Week

Yesterday

Today


Registrations: Not tracked
Your Review
Positive Score: 708 | Reviews: 0

This game has no positive reviews!

Negative Score: 1 | Reviews: 0

This game has no negative reviews!