Mediaevalia free browser game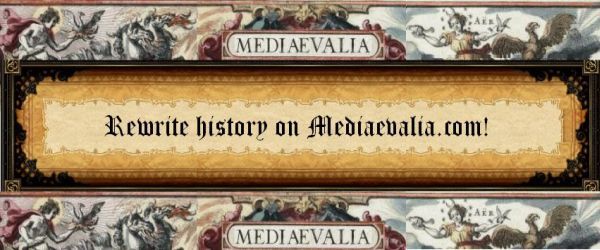 Website:
www.mediaevalia.com
Title: Mediaevalia
Website: www.mediaevalia.com
Release date: 03.12.2012
Version: 1.0.0
Mediaevalia.com is a text-based browser game that takes the european nations of our time back to the past in a medieval place called Mediaevalia. Everybody is invited in the medieval adventure of a virtual lifetime, in a place where you can become a member of a guild or a military order, a mayor of a town of the leader of a nation.
There are more than 30 available resources and more than 60 finished products made by the guild/military order members. There are free elections, trading companies, political groups, taverns, inns, distilleries, mills, 4 medieval guilds, 3 famous military orders, conflicts, alliances and much more to be found on mediaevalia.com.
Mediaevalia.com is a open-project, opened to the imagination of everybody.
Screenshots:

Statistics
All Time

Last 3 Months

Previous Month

This Month

Previous Week

This Week

Yesterday

Today


Registrations: Not tracked
Your Review
Positive Score: 12 | Reviews: 0

This game has no positive reviews!

Negative Score: 0 | Reviews: 0

This game has no negative reviews!