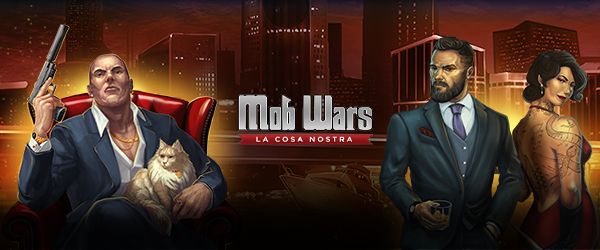 Website:
www.kanoplay.com
Mob Wars: La Cosa Nostra is a free mafia RPG. Fight, complete missions, or do challenges to earn money and gain experience. Skill points give you the possibility to purchase more energy which allows committing more crimes. Godfather is a place where you can earn rewards like money, useful items, energy refills, etc. Stockpile is the right place to purchase weapons, armour, and equipment. Buy yourself facilities of a city so you would have an hourly income. Keep an eye on your stats and increase them.

Statistics
All Time

Last 3 Months

Previous Month

This Month

Previous Week

This Week

Yesterday

Today


Registrations: Not tracked
Your Review
Positive Score: 1 | Reviews: 0

This game has no positive reviews!

Negative Score: 0 | Reviews: 0

This game has no negative reviews!