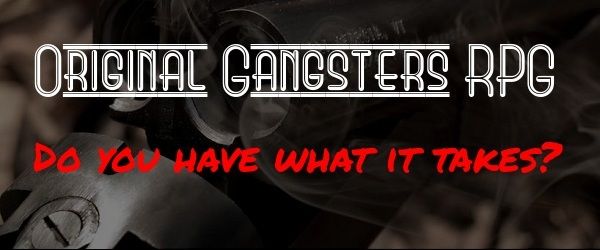 Website:
www.og-rpg.com
Original Gangsters RPG is a text based browser game. Revitalized by old school enthusiasts, it counts on a simple storyline and premise, intricate areas and a mischievous community, to deliver a competitive experience of rising from a lowly thug to a modern gangster and defining how you want to be perceived.

Statistics
All Time

Last 3 Months

Previous Month

This Month

Previous Week

This Week

Yesterday

Today


Registrations: Not tracked
Your Review
Positive Score: 3423 | Reviews: 0

This game has no positive reviews!

Negative Score: 0 | Reviews: 0

This game has no negative reviews!