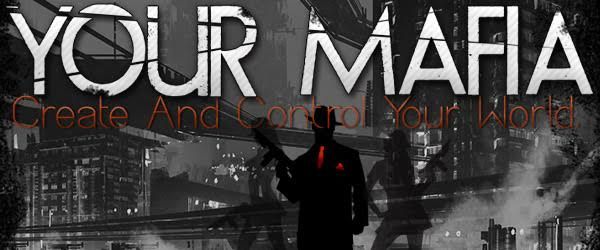 Website:
www.yourmafia.com
Create and control your world inside Your Mafia. Hundreds of daily players and thousands of things you can do to keep you busy. Build a gang, build up your own stats, and even build up your pets stats. Choose from a variety of living quarters and amenities. You won't be disappointed from this game, NewRPG called it the fastest growing Mafia RPG game.

Statistics
All Time

Last 3 Months

Previous Month

This Month

Previous Week

This Week

Yesterday

Today


Registrations: Not tracked
Your Review
Positive Score: 1 | Reviews: 0

This game has no positive reviews!

Negative Score: 2 | Reviews: 0

This game has no negative reviews!